We are excited to announce that "Sunken Conservation" will begin its television broadcast debut on January 14th at 8:30 on WJCT-TV channel 7.1 and/or Comcast channels 8 & 440.

"Sunken Conservation" is a television program that showcases the unique underwater habitats of regions of Florida many are unfamiliar with, and important hands-on conservation initiatives. "Sunken Conservation" has been our most ambitious and involved project to date. It has taken us several years to coordinate and capture all the necessary imagery to tell the important conservation stories featured.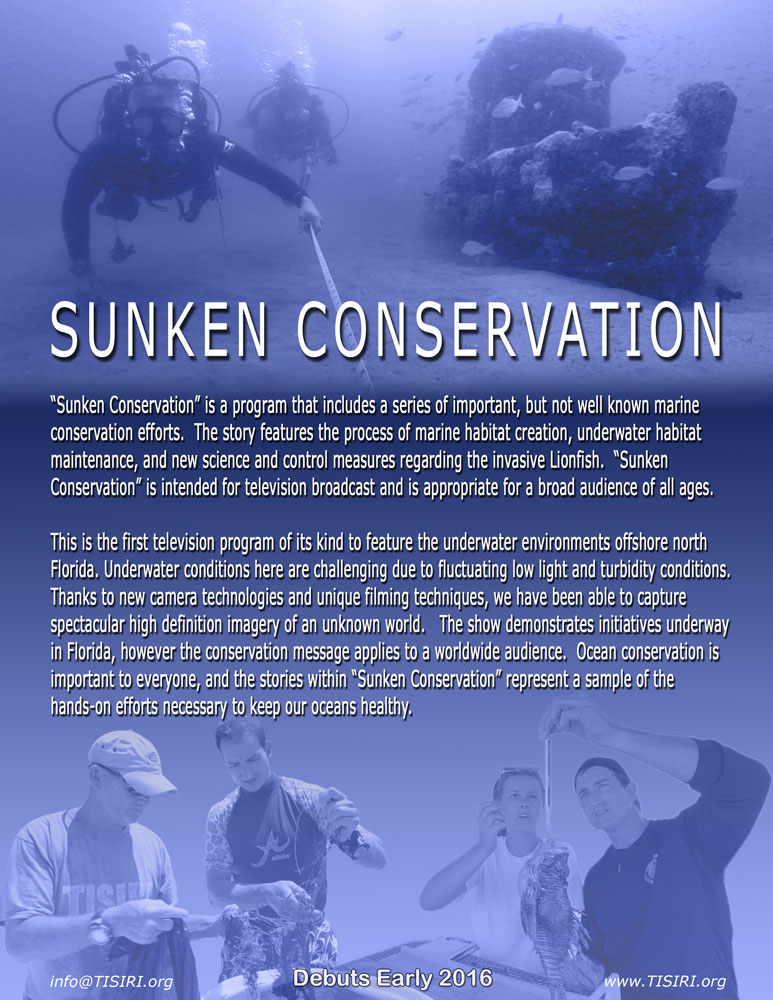 You can also catch TISIRI on the Ch 4 (WJXT) morning show on Tuesday January 12th around 8:45am, and on WJCT Radio 89.9FM on January 14th at 9am to hear more about the program and how it was produced.
WJXT CH4 News segment is now online click here to view it.
We appreciate Guy Harvey's announcement of "Sunken Conservation's" debut! See below which includes additional footage samples from the program.