6-1-15
Preparations are underway to create a region of marine habitat off the coast of north Florida. By late next week the John C. Leone reef is planned to be deployed roughly 12 miles east of Ponte Vedra Beach.
The reef will be constructed by placing recycled concrete materials at a predetermined offshore permitted location. Below is an image of the material already loaded on a barge.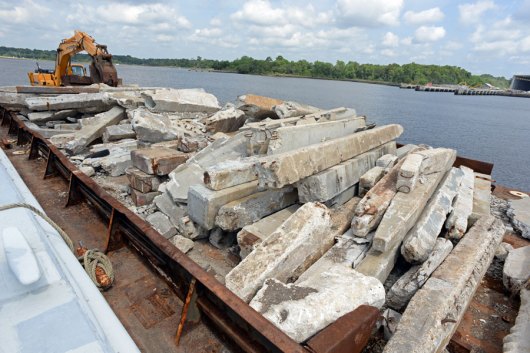 The intended placement location is roughly 20 miles southeast of the Jacksonville Inlet and approximately 20 miles northeast of the St. Augustine Inlet. The bulls-eye drop zone is in proximity to three other artificial reefs and provides a depth of 70 feet. See the placement map below.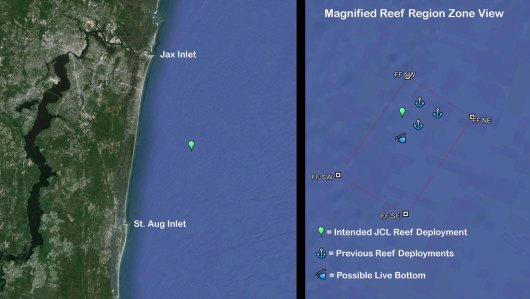 Deployment Target Coordinates:
30° 10.129'N
81° 9.648'W
The reefs nearby were created using similar recycled concrete materials and were deployed in 2009, 2011, and 2013. These reefs are already home to a diversity of marine life and are providing locations for fishermen and scuba divers to enjoy. Below is a clip showing some of the life encountered at these newly created reefs.
We are confident the John C. Leone Reef will become a thriving underwater ecosystem that will benefit the offshore region and visitors for generations to come.
The materials and deployment services are being donated by Dell Marine.