Join us June 16th at 7pm, at Billy's Boathouse for a look into the invasive Lionfish epidemic taking place in our very own Atlantic waters. TISIRI will describe the lionfish found in our area, where they may have came from, how they have thrived into large populations, and what we can do about it. See the flyer with the event details below.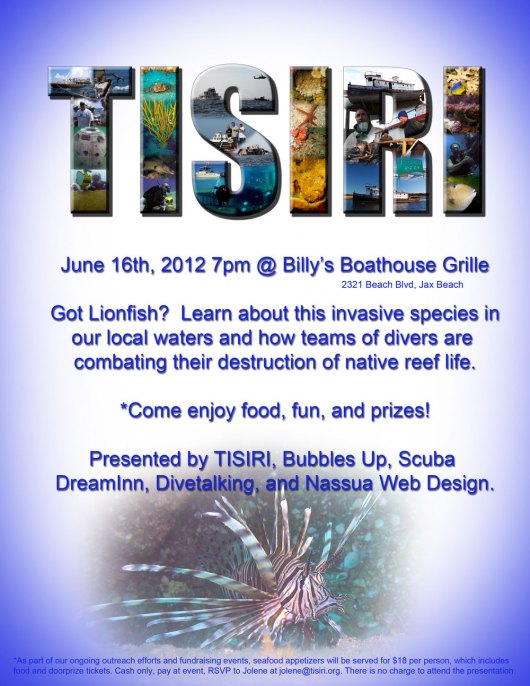 The event is FREE however as a a 501(c)(3) non-profit organization, donations are always accepted to support our mission. Furthermore, for those dining with us we will request an $18 cash door charge which will cover food and participation in raffles and door prizes.
This event is sponsored by TISIRI, Bubbles Up, Scuba DreamInn, Divetalking, and Nassua WebDesign. Please drop us a comment below if you will be attending. Thanks, and we look forward to seeing everyone there.