8-12-12
Just a quick update in regards to yesterday's search efforts. At wreck site 2 TISIRI's Joe Kistel discovered a small component with a data plate. See an image of the data plate by clicking on the image below. Can you make out any of the engraved numbers or painted text? Any ideas on what these numbers might tell us?
We think we can now comfortably say this is a US military aircraft. How can we use the information on this data plate to determine this specific aircraft?
---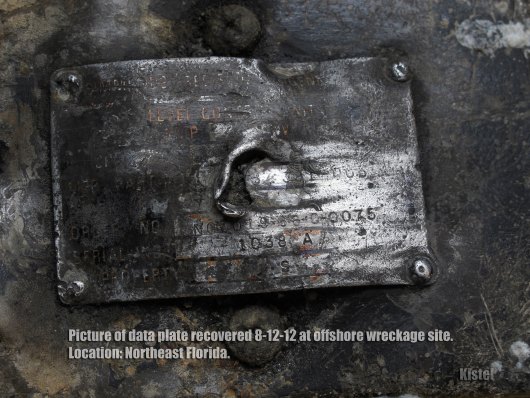 ---
Stay tuned for more pictures and updates regarding this weekends search efforts.