8-19-12
On a cold winter day in December of 1974, two A7-C jets collide at 15,000 feet offshore St. Augustine. One of the A7's quickly becomes uncontrollable and falls out of the sky into the ocean below. The other aircraft is able to limp its way home.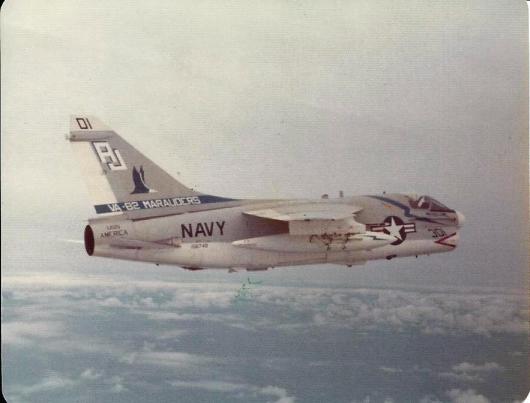 Nearly 40 years later, the TISIRI team finds themselves investigating aircraft wreckage off the Coast of St. Augustine Florida. Scuba diving searches of one wreckage site has revealed what appears to be large aluminum metal structures and large tires. Structures that are often associated with military aircraft.
TISIRI divers have made several dives to the wreckage looking for clues to help lead to the identification of the aircraft. See pictures captured of the wreckage here.
Luck presented itself to TISIRI's Joe Kistel during one of the dives. He was able to locate a component with a data plate. The picture below shows the data plate and some of its legible numbers.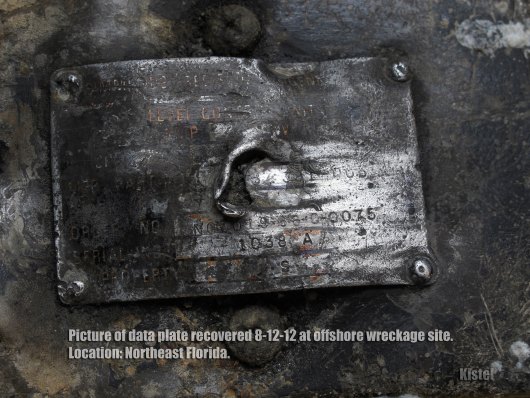 The numbers recovered from the data plate lead the team to documentation concluding the component was part of an Vought A7 aircraft. Further research lead to the story of the mid air collision mentioned above and in the news article below.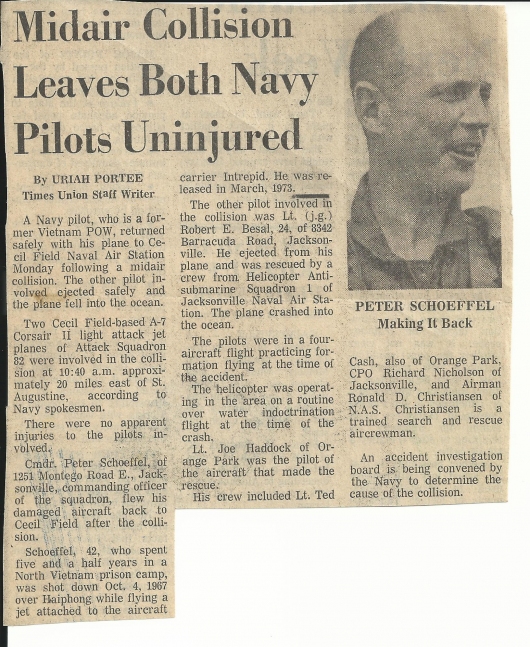 As the article mentions, the pilot was able to safety eject from the aircraft and is well to this day. TISIRI's Joe Kistel recently reached out to the pilot informing him that TISIRI has found where his bird has landed.