TISIRI's Joe Kistel recently provided a lecture at the University of Florida Whitney campus describing the underwater world, and related conservation efforts, of northeast Florida.
The lecture was recorder and can be watched below: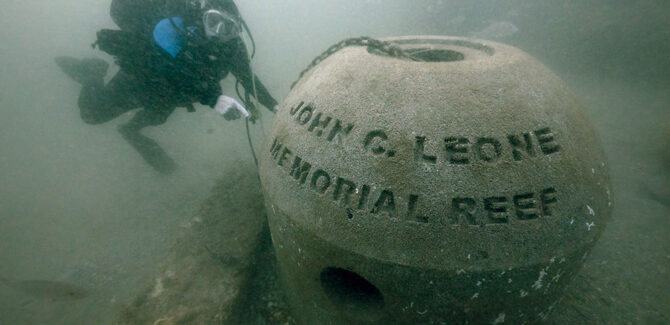 In October the United States Coast Guard (USCG) Sector Jacksonville deployed several artificial reefs modules offshore northeast Florida at the John C. Leone Memorial Reef site (JCL Reef). Forterra Pipe and Precast provided 11 clean concrete risers and Gate Precast constructed a custom reef site...
Read More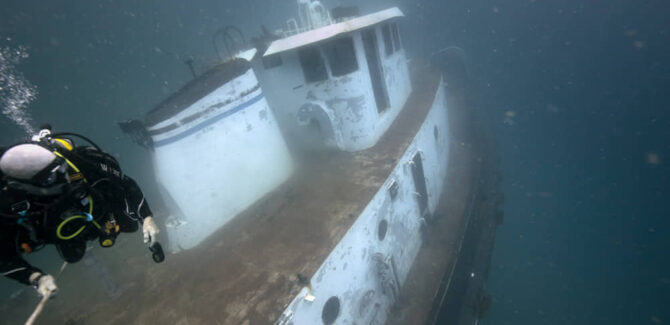 Two vessels were intentionally sunk offshore northeast Florida to create marine habitat and a new fishing and scuba ding location. Each vessel was over 100 feet long and went through rigorous preparations to become suitable artificial reef structures.
Four new Reef Ball modules were deployed offshore St Augustine Florida at the St. Johns County "Bridge of Lions" artificial reef permit area.

The reef ball GPS coordinates are:
29° 52'594
81° 09'164
Here is a brief...
Read More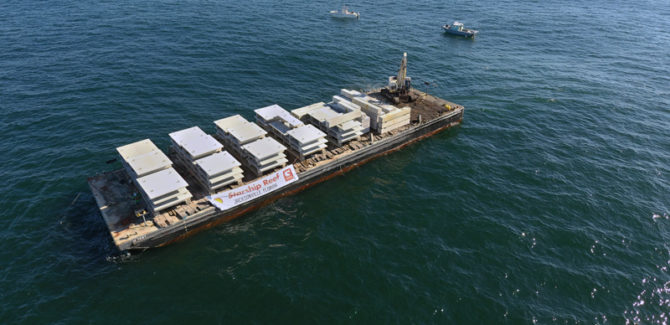 It is nearly the 2 year anniversary since a giant barge load of concrete reef materials, provided by Gate Precast, was placed into the ocean offshore Ponte Vedra. We just completed a dive investigation of the new artificial reef to check on progress. We...
Read More