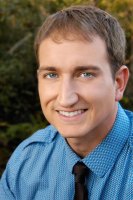 Joseph Kistel - Executive Director
Born in southwest Florida and raised on Fort Myers Beach, Kistel was destined to become a marine enthusiast. Many of his youthful days were spent fishing and diving artificial reefs off the coast of southwest Florida. It was at these reefs where Kistel gained an appreciation for the underwater world, its inhabitants, and the recreational opportunities underwater ecosystems can provide.
Kistel is the driving force behind TISIRI. He has been a lead coordinator for reef creation projects deployed offshore Duval County Florida in the past decade. He is passionate about the health and awareness of offshore ecosystems and continuously advocates the need for ocean conservation efforts. Kistel has been featured as an Ocean Hero in Origin Magazine.
Kistel is an underwater cinematographer and operates Kistel Media LLC, a video production operation that focuses on producing underwater Florida visuals and stories. His work has won awards and has been featured by National Geographic, Discovery, the Blue Ocean Film Festival, as well as national and international news media.
---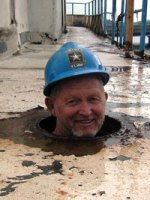 Ed Kalakauskis - Reef Consultant
Kalakauskis, better known to us as the Grandfather of artificial reefs, has been the driving force behind a countless amount of reef deployments. He has a house full of souvenirs and files to show for it! If you ask him, he will tell you that the artificial reef program for the state of Florida was started here in Jacksonville, Fl. Kalakauskis has also dedicated much of his life to our country in the form of military service. He has fought in several wars and has earned many honors. We are very grateful for his service.
Kalakauskis serves as our primary reef consultant, a technical diver, and sink-plan coordinator. He is very hands-on and does not hesitate to put his efforts where needed. He has cleaned entire derelict vessels by himself in the past. Needless to say, Kalakauskis is very passionate about the artificial reef program.
---
Davis is a videographer, experienced dive instructor, and an IT specialist. He has enjoyed diving for as long as he can remember, and has long been aware of the significance of artificial reefs. Davis has created several short films on his underwater experiences including a artificial reef summation piece highlighting the story of Jacksonville's two latest reef deployments.
Davis is our primary videographer, editor, dive instructor, and IT consultant. He is familiar with the artificial reef creation process having been thoroughly involved with prior deployments. He is also excited about reef making and will serve wherever needed to promote the cause.
---